Menu

Sign In / Register

Law.com

Topics

Insights & Analysis

Surveys & Rankings

Law Firms

Communities

Search

Law.com


Sign In / Register

Publications

Law Topics

Insights & Analysis

Surveys & Rankings

Law Firms

Communities

Legal Newswire

Practice Tools

Copyright © 2021 ALM Media Properties, LLC. All Rights Reserved.
Home
Instant Insights / A National Conversation on Racism: the Legal Profession's Role in Driving Equality
The tragedy of George Floyd's death at the hands of a white police officer has spurred a renewed conversation about who we are as a country. In the legal sphere, we are seeing members of the community come together and look inward, asking what they can do to better confront racism and inequality. At ALM, our reporters and editors have interviewed diverse law firm leaders, general counsel and law deans, as well as allies, about where the blindspots are and where we go from here. A collection of some of that coverage, along with photography from the protests and spot news, is below.
Commentary
Black History Month: A Time for Celebration, Reflection and Looking Ahead
In order to truly rebuild in a way that history will not again repeat itself, we need to respond appropriately to the many tragic lessons we learned in 2020.
The unexpected trauma of the COVID-19 global pandemic, coupled with a social uprising forcing Americans to face the realities of systemic racism, has many of us hoping to keep the door to 2020 closed forever. But, in order to truly rebuild in a way that history will not again repeat itself, we need to respond appropriately to the many tragic lessons we learned in 2020. Black History Month, which became a month-long celebration in 1976, occurs in the month of February to coincide with the birthdays of Frederick Douglass and Abraham Lincoln. During the month of February we take time to recognize and honor the outstanding achievements African Americans have made to American society and culture. Yet, the fact remains that the legal profession is the least diverse profession in our nation. According to the National Association for Law Placement's 2020 Report on Diversity, "the representation of Black lawyers in law firms still trails that of Asian and Latinx lawyers." Although statistics on summer associates continue to show greater diversity among future junior lawyers, and with LGBTQ lawyers of all levels in firms on a continuous rise, it should still give us great pause to know that in the last 11 years "the representation of Black women at the associate level has increased by just one-tenth of a percentage point." As a profession we are failing and we must do better. So as we jump right into 2021, Black History Month gives us the perfect opportunity to celebrate, reflect and look ahead.
As part of its promotion of Black history in the profession, the American Bar Association has comprised a list of select notable Black trailblazing lawyers. The notable list includes the likes of Macon Bolling Allen, Thurgood Marshall, former President Barack Obama, Haben Girma and Vice President Kamala Harris. The ABA is also currently promoting the "21-Day Racial Equity Habit-Building Challenge©." Through its Diversity and Inclusion Advisory Council, the ABA is participating in the 21-day challenge concept from diversity expert Eddie Moore Jr. to advance deeper understandings of the intersections of race, power, privilege, supremacy and oppression. While not an exhaustive list as not every firm publicly displays their internal events, a quick internet search reveals that some mega firms have Black History Month celebrations by highlighting the accomplishments of diverse partners and providing mentoring and coaching tools for diverse associates. Firms who need ideas can do such things as supporting the involvement of staff and attorneys in community and civic endeavors, host cultural and educational events at the firm that support local Black-owned businesses or a local prominent member of the Black community, have the firm's newsletter and social media campaigns highlight Black history in the legal profession.
Want to continue reading?
Become a Free ALM Digital Reader.
Benefits of a Digital Membership:
Free access to 1 article* every 30 days
Access to the entire ALM network of websites
Unlimited access to the ALM suite of newsletters
Build custom alerts on any search topic of your choosing
Search by a wide range of topics
*May exclude premium content
Already have an account? Sign In Now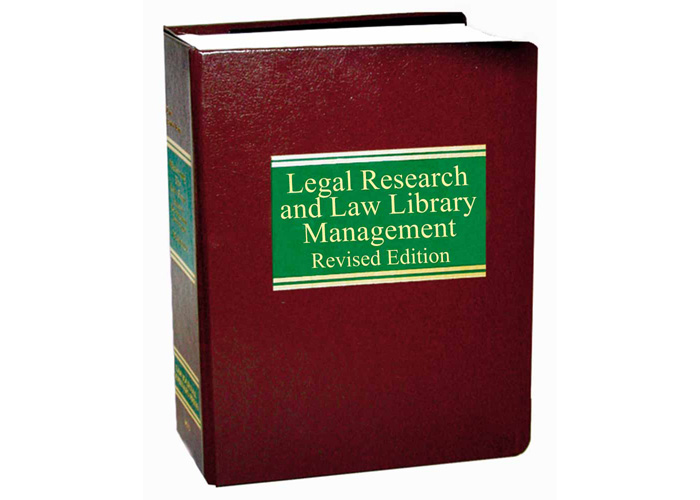 This revised edition of Legal Research and Law Library Management retains the best elements of the previous edition while covering the latest in law library management.
Get More Information
How does your firm compare on diversity? Where are your competitors' strengths and weaknesses with Diversity? Use Legal Compass to compare firms on key metrics of race and gender diversity, and find out which firms are Mansfield Certified.
Get More Information
GlobeSt. Women of Influence Conference celebrates the women who drive the commercial real estate industry forward.
Get More Information
GlobeSt. Women of Influence Conference celebrates the women who drive the commercial real estate industry forward.
Get More Information
More from ALM
From LEAP

This eBook from LEAP outlines habits - and actionable checklists - to help you with the planning and operation required to stay successful in the new digital environment and beyond.

From Counsel Financial

Explore how contingent-fee law firms have navigated the current state of the legal system and their outlook moving forward in this paper.

From pwc

The notion that conducting eDiscovery today means accepting unacceptable risks and costs -- third-party cyber breaches, the expense of having redundant data across multiple service providers -- is ripe for retirement. Now, there's a better way. Download to learn more.
Premium Subscription

With this subscription you will receive unlimited access to high quality, online, on-demand premium content from well-respected faculty in the legal industry. This is perfect for attorneys licensed in multiple jurisdictions or for attorneys that have fulfilled their CLE requirement but need to access resourceful information for their practice areas.

Team Accounts

Our Team Account subscription service is for legal teams of four or more attorneys. Each attorney is granted unlimited access to high quality, on-demand premium content from well-respected faculty in the legal industry along with administrative access to easily manage CLE for the entire team.

Bundle Subscriptions

Gain access to some of the most knowledgeable and experienced attorneys with our 2 bundle options! Our Compliance bundles are curated by CLE Counselors and include current legal topics and challenges within the industry. Our second option allows you to build your bundle and strategically select the content that pertains to your needs. Both options are priced the same.
From Data to Decisions

Dynamically explore and compare data on law firms, companies, individual lawyers, and industry trends.

Exclusive Depth and Reach.

Legal Compass includes access to our exclusive industry reports, combining the unmatched expertise of our analyst team with ALM's deep bench of proprietary information to provide insights that can't be found anywhere else.

Big Pictures and Fine Details

Legal Compass delivers you the full scope of information, from the rankings of the Am Law 200 and NLJ 500 to intricate details and comparisons of firms' financials, staffing, clients, news and events.



The Asia Legal Awards 2021

May 05, 2021
Virtual

Where the region's top lawyers, law firms and in-house teams will gather to celebrate their most stellar achievements of the year.

America's Claims Executive Virtual Leadership Forum & Expo 2021

May 04, 2021 - May 06, 2021
Virtual

ACE Virtual Leadership Forum & Expo is the annual conference for Senior Claims Executives in Insurance organizations.

Connecticut Legal Awards 2021

May 12, 2021
Virtual

Connecticut Law Tribune honors attorneys and judges who have made a remarkable difference in the legal profession in Connecticut.
Law.com

Sponsored by: OOMA |

Join this webcast for a better understanding of the technology that can help you save money and work more efficiently in the future.

Law.com

Brought to you by ALM Media |

Join this webcast to find out how B2B marketers in the legal, financial, insurance, and commercial real estate markets are getting 3x to 6x better engagement using advanced digital advertising strategies.

Law.com

Sponsored by: LexisNexis |

Legal departments across the globe are in the process of developing new policies around unprecedented issues such as vaccine protocols and other novel COVID-19 employment issues. With the vaccination process being rolled out, employers are navigating unprecedented issues within their workforce and leaning on the legal department for those answers. This webcast will explore the most pressing questions employers are asking.
ASSOCIATE GENERAL COUNSEL – CONTRACTS FOR EXPANDING HEALTH CARE SYSTEM (Dallas, TX)

Dallas, Texas, United States

Our client, a large health care system, is seeking an Associate General Counsel to join its growing legal team in Dallas. Candidates mu...

Apply Now ›

CORPORATE ASSOCIATE - DC, HARTFORD, NEW HAVEN OR STAMFORD OFFICES

Washington D.C., District of Columbia, United States

Shipman & Goodwin LLP is seeking an associate to join our corporate and transactional practice in our DC, Stamford, Hartford or New Haven of...

Apply Now ›

Attorney

GARDEN CITY, New York, United States

Extremely busy personal injury law firm, 3-5 years experience needed. MVA's, slip & fall, construction accidents. Experience with ...

Apply Now ›
COMPASS LEGAL MARKETING

04/12/2021
DBR Web

RIVERO MESTRE IS PLEASED TO ANNOUNCE OUR LATEST RECOGNITIONS, RIVERO MESTRE NAMED FIRM OF THE YEAR IN THE 2021 BENCHMARK FLORIDA LITIGATION GUIDE. CHAMBERS NAMES RIVERO MESTRE OUTSTANDING FIRM FOR FURTHERING DIVERSITY AND INCLUSION. ANDRES RIVERO, JORGE A.

View Announcement ›

LOMBARDI & LOMBARDI

04/12/2021
NJLJ Web

LOMBARDI & LOMBARDI, P.A. PROUDLY WELCOMES JAMIE D. HAPPAS P.J. Cv. (Ret.)

View Announcement ›

BRACH EICHLER LLC

04/05/2021
NJLJ Web

Please to announce...

View Announcement ›
ALM Legal Publication Newsletters
Sign Up Today and Never Miss Another Story.
As part of your digital membership, you can sign up for an unlimited number of a wide range of complimentary newsletters. Visit your My Account page to make your selections. Get the timely legal news and critical analysis you cannot afford to miss. Tailored just for you. In your inbox. Every day.
Copyright © 2021 ALM Media Properties, LLC. All Rights Reserved.