Menu

Sign In / Register

Law.com

Topics

Insights & Analysis

Surveys & Rankings

Law Firms

Communities

Search

Law.com


Sign In / Register

Publications

Law Topics

Insights & Analysis

Surveys & Rankings

Law Firms

Communities

Legal Newswire

Practice Tools

Copyright © 2021 ALM Media Properties, LLC. All Rights Reserved.
Home
Instant Insights / Are Big Law Associate Raises a Smart Move or a Shot in the Foot?
We haven't heard the word "lemmings" used to describe reactions from law firms after Milbank, Tweed, Hadley & McCloy announced first-year associate to salary hikes to $190,000. Sure, a handful of firms have matched, but the historical rush by Big Law to keep pace has not played out—at least not yet. In this Instant Insights, we explore why the game of follow-the-leader has fewer participants this time around, and we take the pulse of reactions to the raises from clients, competitors and experts.
Should Your Firm Match Milbank?
A cold-hearted look at market data and dynamics suggests firms would do well to approach the incipient round of salary increases extremely thoughtfully
Let's set the context with some data. Figure 1 shows the starting salaries (before the unfolding increases) of the Am Law 200 ordered by profit per equity partner (PPP). The firms are grouped in three buckets: those with a $180,000 starting salary across all, some, or no offices; (the starting salary plotted is the highest across all a firm's offices). Also shown is firm PPP (the curve). The figure shows the top 120 firms are paying the same for their associates across a six-fold difference in firm PPP. This is what you see for a commodity raw material in a manufacturing industry, where the commodity is homogenous and interchangeable across all buyers. The data would imply that the 14,000 associates at the 20 most profitable firms provide the same service as the 45,000 associates at the next 100 most profitable firms. I'm skeptical. I'm sure the associates at these firms are good people and fine lawyers; I'm equally confident they're not fungible with the associates at Wachtell.
What's going on? A small piece of it is the Harvard junior faculty phenomenon. Harvard is infamous for under-paying its junior faculty whom it has no problem attracting given the institution's status. The same discount applies in consulting where starting salaries at the elite firms (The Boston Consulting Group, McKinsey) are below those at the legacy accounting firms. This would explain why the top 10 or so firms can underpay relative to the selectivity of their associates; it doesn't explain why firms ranked 10 to 120 should pay the same salary rate. Possible explanations for this include misinformation and vanity. The misinformation is that firms are constantly being told the market is bifurcating into haves and have-nots; paying below the top rate is acknowledging you're in the latter, downward spiraling, tier. As Nick Bruch of ALM Intelligence and I have demonstrated, no such separation is happening; the bifurcation notion is useful to consultants and headhunters and thus is proving hard to kill. The vanity explanation is that partners, even at firms ranked 60 to 120 by PPP, want to feel they're at elite firms. Their self-esteem is bolstered by paying their associates the same as elite Wall Street firms do. It's a high-priced route to healthy self-worth; alternative routes (mindfulness, exercise, a Rolex?) might be better value. Amateur psychoanalysis aside, the real culprit may be creeping "keeping-up-with-the-Joneses": the top firm pays the increase; the second-to-top feels obliged to follow the top firm; the third firm feels obliged to follow the second, and on it goes. Each individual decision is rational; the cumulative result is insane.
Whatever the reasons for so broad a swathe of firms treating their associates as a homogenous commodity, firms should try to find a means to end it. They have two obvious levers: adopt the increases in only some offices, and demure on the increase entirely. The precedent for the former is well established. For the 2016 increases, the fault line was Atlanta, the 10th largest metropolitan area by GDP. The three firms with the largest number of lawyers in that city—King & Spalding, Alston & Bird, and Troutman Sanders—did not go to $180,000 there although they did in other cities. We've already seen demarcation by metropolitan area in the nascent round of increases: Proskauer, who announced an increase to $190,000 within 24 hours of Milbank's move, did not match Milbank in Florida, Louisiana, or New Jersey. They were not assailed for this by Above the Law, the arbiter for all that is just in the mind of the Big Law associate; indeed, it went entirely unremarked upon.
This content has been archived. It is available through our partners, LexisNexis® and Bloomberg Law.
To view this content, please continue to their sites.
LexisNexis® and Bloomberg Law are third party online distributors of the broad collection of current and archived versions of ALM's legal news publications. LexisNexis® and Bloomberg Law customers are able to access and use ALM's content, including content from the National Law Journal, The American Lawyer, Legaltech News, The New York Law Journal, and Corporate Counsel, as well as other sources of legal information.
For questions call 1-877-256-2472 or contact us at [email protected]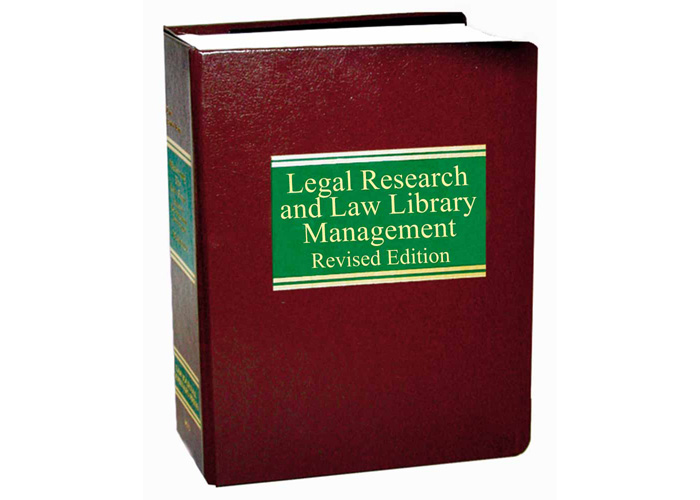 This revised edition of Legal Research and Law Library Management retains the best elements of the previous edition while covering the latest in law library management.
Get More Information
How are you illustrating differentiation to clients and potential lateral targets? How are you measuring performance against peers? Use Legal Compass to benchmark a firm against its competitors, unearthing unique insights about performance, partner retention, market penetration and more. Click to log in, or begin your free trial.
Get More Information
Honoring outstanding legal achievements focused at the national level, largely around Big Law and in-house departments.
Get More Information
More from ALM
From LawVu

Prove and improve your legal team's value when you quantify your performance with meaningful metrics. Download this white paper and learn how to measure specific legal department metrics today.

From LawVu

Prove and improve your legal team's value when you quantify your performance with meaningful metrics. Download this white paper and learn how to measure specific legal department metrics today.

From Ipro Tech

Discover how small and mid-sized firms can leverage in-house processing for a competitive edge.
Premium Subscription

With this subscription you will receive unlimited access to high quality, online, on-demand premium content from well-respected faculty in the legal industry. This is perfect for attorneys licensed in multiple jurisdictions or for attorneys that have fulfilled their CLE requirement but need to access resourceful information for their practice areas.

Team Accounts

Our Team Account subscription service is for legal teams of four or more attorneys. Each attorney is granted unlimited access to high quality, on-demand premium content from well-respected faculty in the legal industry along with administrative access to easily manage CLE for the entire team.

Bundle Subscriptions

Gain access to some of the most knowledgeable and experienced attorneys with our 2 bundle options! Our Compliance bundles are curated by CLE Counselors and include current legal topics and challenges within the industry. Our second option allows you to build your bundle and strategically select the content that pertains to your needs. Both options are priced the same.
From Data to Decisions

Dynamically explore and compare data on law firms, companies, individual lawyers, and industry trends.

Exclusive Depth and Reach.

Legal Compass includes access to our exclusive industry reports, combining the unmatched expertise of our analyst team with ALM's deep bench of proprietary information to provide insights that can't be found anywhere else.

Big Pictures and Fine Details

Legal Compass delivers you the full scope of information, from the rankings of the Am Law 200 and NLJ 500 to intricate details and comparisons of firms' financials, staffing, clients, news and events.



Connecticut Legal Awards 2021

May 12, 2021
Virtual

Connecticut Law Tribune honors attorneys and judges who have made a remarkable difference in the legal profession in Connecticut.

Florida Legal Awards 2021

May 19, 2021
Virtual

Daily Business Review honors attorneys and judges who have made a remarkable difference in the legal profession in Florida.

Consulting Women Leaders in Technology 2021

May 20, 2021
Virtual

Consulting Magazine recognizes women leaders in technology across three categories Leadership, Client Service and Innovation.
Law.com

Sponsored by: Computershare |

Join this webcast to discover how to create the right balance of resources so internal teams can focus on the most strategic needs of your company.

Law.com

Sponsored by: FTI Consulting |

Join this webcast to gain a clear grasp of the latest data trends and updated guidance from the Competition Bureau to better navigate the current climate.

Law.com

Sponsored by: Disco |

Join ALM's upcoming webcast and be among the first to take a deep dive into the exclusive insights and trends revealed in our Am Law 200 data on how the Second Hundred managed their way through a challenging year in 2020.
REAL ESTATE ASSOCIATE - STAMFORD OFFICE

Stamford, Connecticut, United States

Shipman & Goodwin LLP is seeking an associate to join our real estate practice in Stamford. Candidates should have four to six years of ...

Apply Now ›

FINANCE / CORPORATE TRUST ATTORNEY - REMOTE, DC, HARTFORD OR STAMFORD

Washington D.C., District of Columbia, United States

We are seeking an attorney with a minimum of five years of experience in transactional work to join our well-established, nationally renowne...

Apply Now ›

TECHNOLOGY TRANSACTIONS ASSOCIATES

Boston, Massachusetts, United States

We work with major law firms, branch offices, boutique practices and regional and local law firms that are always interested in adding well ...

Apply Now ›
KOLSBY GORDON

05/04/2021
TLI Web

Kolsby, Gordon, Robin & Shore, P.C. Announce with great sadness the loss of our beloved founding partner, a renowned trial lawyer, community leader and distinguished professor.

View Announcement ›

COHEN CLAIR LANS GREIFER THORPE & ROTTENSTREICH LLP

05/03/2021
NYLJ Web

Cohen Clair Lans Greifer Thorpe & Rottenstreich adds Westchester Office

View Announcement ›

SHAPIRO CROLAND

05/03/2021
NJLJ Web

Attorneys at Law Take Pleasure in Announcing that GLENN R. REISER AND ERIC D. REISER HAVE JOINED THE FIRM Glenn concentrates his practice in Bankruptcy & Creditors Rights, Commercial Litigation, Foreclosure

View Announcement ›
ALM Legal Publication Newsletters
Sign Up Today and Never Miss Another Story.
As part of your digital membership, you can sign up for an unlimited number of a wide range of complimentary newsletters. Visit your My Account page to make your selections. Get the timely legal news and critical analysis you cannot afford to miss. Tailored just for you. In your inbox. Every day.
Copyright © 2021 ALM Media Properties, LLC. All Rights Reserved.