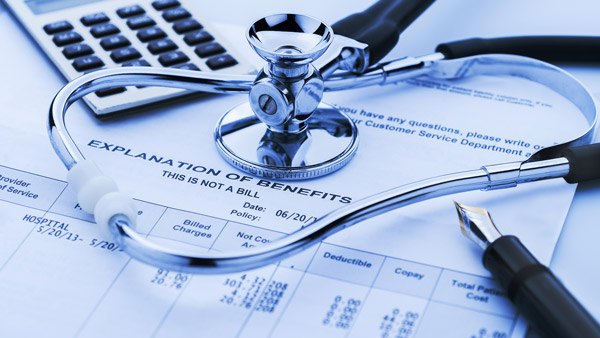 A measure to end surprise medical bills, released by the Democratic and Republican leaders of the House Energy and Commerce Committee, was released in discussion draft form.
The Hill reports that the action by Chairman Frank Pallone Jr., D-NJ, and ranking member Greg Walden, R-OR, reflects bipartisan support for protecting people from the unexpected and often huge medical bills that show up in the wake of emergencies and even regular treatment.
In a joint statement, the congressmen said, "Today we circulated a draft bill for review that we believe strongly protects patients and families from surprise medical bills. We must ensure that patients are not responsible for these outrageous bills, which is why our discussion draft removes patients from the middle."
Related: Trump admin steps up fight against surprise medical bills
The bill would protect patients seeking emergency care from having to ascertain whether all providers are in network, as well as setting up a process to determine how much insurers must pay medical providers for the out-of-network care; the payment rate would be based on the usual rates in that geographic area.
A similar bipartisan effort is underway in the Senate, from Bill Cassidy, R-LA, Maggie Hassan, D-NH and Michael Bennet, D-CO, collaborating on a piece of legislation.
Numerous health industry groups have come out in support of the legislative efforts to curb surprise medical bills.
"Health care is already complicated and costly enough. Patients shouldn't be receiving surprise bills from doctors they don't choose when they go to a hospital in their insurance network or when they have an emergency," said Brian Marcotte, President and CEO of the National Business Group on Health in a statement released by NBGH.
Of course, any attempts to reform the current process will be met with resistance by hospital groups. "There is no question this proposal would transfer a bargaining power from providers to insurers — a fact that is sure to have provider groups up in arms," Benedic Ippolito of the American Enterprise Institute, told Modern Healthcare.
Modern Healthcare reports that while hospitals—who are opposed to the House measure—and specialty physicians prefer to use arbitration to resolve such payment issues, that's not a part of the proposed House legislation. Rather, out-of-network clinicians would be paid based on what insurers would pay for comparable in-network physicians.
Hospitals would also have to get written permission from patients before allowing out-of-network physicians to treat them.
Lawmakers not only want feedback on the House proposal but also seek input on how to combat surprise bills from air and ground ambulance companies.
The Trump administration is also pushing Congress to include policy principles that would, among other things, compel the issuance of a single hospital bill after treatment that would include all charges from providers. Both hospitals and specialty physicians are strongly opposed to this as well, since not only would they have to change their billing practices, they'd likely take a hit to their bottom lines.
Read more: