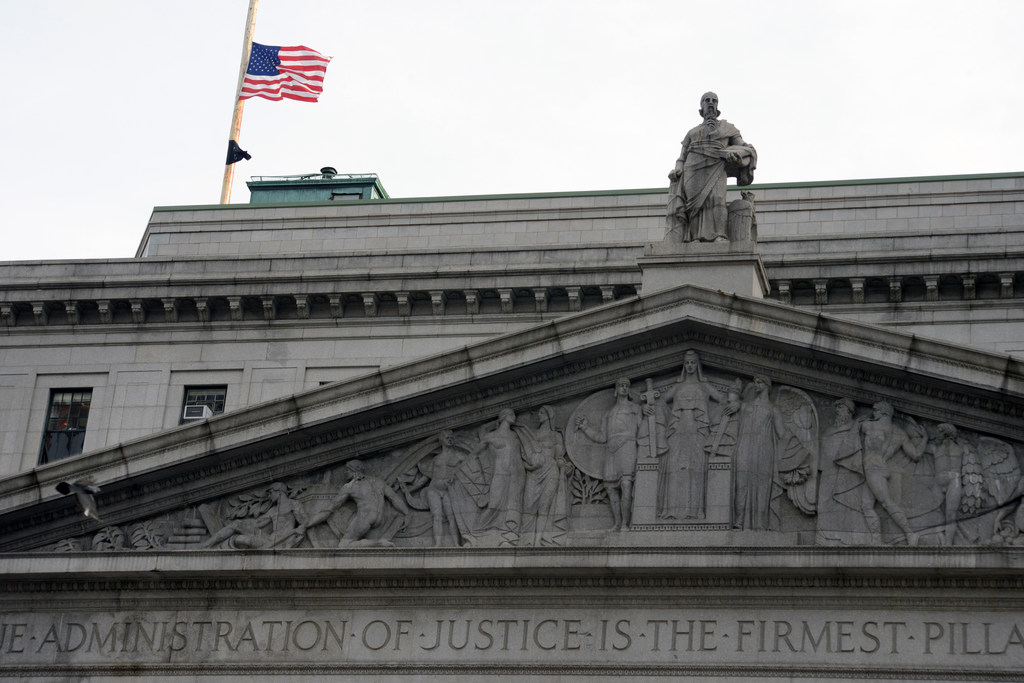 A defamation suit against New York City Comptroller Scott Stringer was dismissed in Manhattan Supreme Court Monday, and the plaintiffs were hit with a $5,000 sanction for filling a frivolous lawsuit.
Supreme Court Justice James d'Auguste said his warnings to the company, Metrosearch Recoveries, and its owner, Trenk & Trenk name attorney Daniel Trenk, that the suit was frivolous and likely to be dismissed went unheeded.
"[T]he court provided Metrosearch with an ample opportunity to withdraw the case without negative repercussion of being sanctioned," d'Auguste wrote, noting that plaintiff's original counsel had withdrawn from the suit. Despite the fact Metrosearch is not actually licensed in New York to do business, the company "proceeded forward with the instant litigation claiming that its New York targeted business activities were damaged."
The suit, Metrosearch Recoveries v. The City of New York, arose from public comments made by Stringer after his office discovered Metrosearch reached out to individuals who the Comptroller's Office said publicly were eligible for a portion of nearly $4 million in unpaid prevailing wages.
In his decision, d'Auguste said Metrosearch "misleadlingly informed" the workers that it was "fulfilling a request made by the Comptroller. "[H]aving cloaked themselves in this quasi-authority" Metrosearch "falsely stated" that the assistance it provided would cost the workers 20 percent of the funds recovered.
When Stringer's office discovered the attempts, it sent a cease and desist letter, and issued a press release calling Metrosearch "nothing more than a bunch of hustlers trying to shake down hard working New Yorkers."
Metrosearch filed a defamation suit over the statements and others, as well as, "surprisingly" according to d'Auguste, a tortious interference suit, despite an "absence of New York contacts."
Stringer's statement were protected by both absolute and qualified privilege, d'Auguste found. The comments were "addressing specific misconduct" by Metrosearch over its misleading statements about working with the Comptroller's Office and the required 20 percent to obtain the money illegally withheld from workers in the first place.
"The comptroller was performing the duties of his office, and acting in the public interest, by informing members of the public of Metrosearch's potentially fraudulent or misleading statements," the judge wrote.
With the defamation claims dismissed, d'Auguste likewise dismissed the tortious interference "because no underlying or independent tort has been alleged." What business contracts that could have been impacted were "not wrongly harmed by the Comptroller's statements, but because Metrosearch engaged in its own misconduct," he added.
In an emailed statement, Metrosearch's owner Trenk said, "When a judge takes the time to write a scathing 19-page decision to dismiss a case on summary judgment, it means there are clearly issues of fact in dispute. The judge is deciding all the issues of fact without allowing the case to go to trial and it is a clear abuse of judicial power."
A spokesman for Stringer's office declined to comment.
|@ B. Colby Hamilton is a litigation reporter for the New York Law Journal and Law.com. Contact Colby at chamilton@alm.com. On Twitter: @bcolbyhamilton.