Menu

Sign In / Register

Law.com -

International

International Edition Home

Regions

Topics

Surveys & Rankings

Law Firms

Follow International Edition

Search

International Edition
POWERED BY LAW.COM

Sign In / Register

International Edition Home

Law.com

Publications

Law Topics

Surveys & Rankings

Law Firms

Follow International Edition

Copyright © 2021 ALM Media Properties, LLC. All Rights Reserved.
Home
Instant Insights / The Global Legal Profession in the Age of COVID-19
The coronavirus pandemic has forced the legal profession to make huge adjustments as it deals with the global health and economic crisis brought on by COVID-19. In this collection, Law.com International brings you stories about what global law firms, corporate law departments and others in the legal community are doing to adapt to a changing new world.
Features
The Year in Review: Green Shoots Follow Dry Spell in Asia Pacific
There were strong signs of recovery in the latter part of 2020, particularly in China where COVID-19 first took flight.
On the back of political unrest in Hong Kong and the COVID-19 pandemic starting in Mainland China it was not surprising that the Asian legal services market had a rough start to the year.
A number of law firms imposed cost-cutting measures including layoffs and salary cuts. Many firms also put on hiring freeze and suspended expansion plans, resulting in a slow lateral recruitment market with few notable hires.
This premium content is reserved for
Law.com International Subscribers.
BENEFITS OF A SUBSCRIPTION INCLUDE:
Customized news by region including UK, Asia, Europe, Latin America, Middle East, Africa, and North America
Cutting-edge research such as UK Top 100, China 45, and Asia 50
Get the inside track on the biggest breaking stories that delve deep into the issues behind the headlines
Comprehensive coverage of the dynamic legal market from people moves to the major international jurisdictions
Global view into how legal tech, business of law, in-house and regulatory environments are intersecting worldwide
Already a subscriber? Sign In Now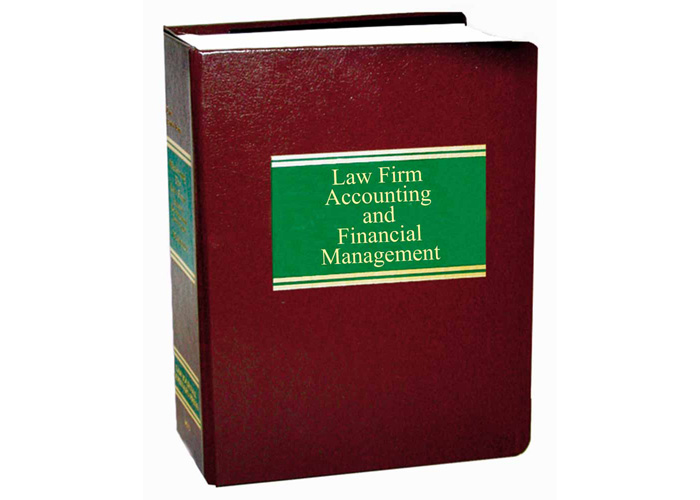 This book covers topics such as fundamentals of law firm financial information, with easy-to-understand examples of the data involved and financial management concepts.
Get More Information
More from ALM
Corporate/Tech Associate - Northern Virginia

Northern Virginia, North America, United States

Our client's Northern Virginia office is seeking a corporate associate to join its Corporate & Securities - Technology group. Entreprene...

Apply Now ›

NQ+ Solicitors

Cambridge

Errington Legal are keen to hear from NQ-1 year PQE solicitors seeking a role in Cambridge.We work with leading firms, whether boutique or i...

Apply Now ›

Corporate - Public M&A/ECM - Australia - 3+ PQE

Australia, Oceania, Australia

Do you call Australia home?Our client, a major international law firm with offices across the world's major cities also has a strong presenc...

Apply Now ›
From iManage

Learn how corporate law departments are activating knowledge to make faster and better decisions.

From Everlaw

Learn how to manage Data Subject Access Requests (DSAR) and the new challenges they pose through workflow optimisation and automation.

From Everlaw

As remote work reshapes the legal sector, this white paper explores the growing importance of collaboration among legal teams and how this macro trend will shape the legal profession in the years to come.
From Data to Decisions

Dynamically explore and compare data on law firms, companies, individual lawyers, and industry trends.

Exclusive Depth and Reach.

Legal Compass includes access to our exclusive industry reports, combining the unmatched expertise of our analyst team with ALM's deep bench of proprietary information to provide insights that can't be found anywhere else.

Big Pictures and Fine Details

Legal Compass delivers you the full scope of information, from the rankings of the Am Law 200 and NLJ 500 to intricate details and comparisons of firms' financials, staffing, clients, news and events.



The Asia Legal Awards 2021

May 05, 2021
Virtual

Where the region's top lawyers, law firms and in-house teams will gather to celebrate their most stellar achievements of the year.

Legal Innovation Awards 2021

May 28, 2021
Virtual

Celebrate outstanding achievement in law firms, chambers, in-house legal departments and alternative business structures.

Middle East Legal Awards 2021

June 10, 2021
Virtual / Dubai, UAE

Law firms & in-house legal departments with a presence in the middle east celebrate outstanding achievement within the profession.
Law.com

Sponsored by: OOMA |

Join this webcast for a better understanding of the technology that can help you save money and work more efficiently in the future.

Law.com

Brought to you by ALM Media |

Join this webcast to find out how B2B marketers in the legal, financial, insurance, and commercial real estate markets are getting 3x to 6x better engagement using advanced digital advertising strategies.

Law.com

Sponsored by: LexisNexis |

Legal departments across the globe are in the process of developing new policies around unprecedented issues such as vaccine protocols and other novel COVID-19 employment issues. With the vaccination process being rolled out, employers are navigating unprecedented issues within their workforce and leaning on the legal department for those answers. This webcast will explore the most pressing questions employers are asking.
Law.com International Newsletters & Briefings
Sign Up Today and Never Miss Another Story.
Sign up for an unlimited number of complementary newsletters, alerts, and International Briefings. Get the timely legal news and critical analysis you cannot afford to miss. Tailored just for you. In your inbox. Every day.
Copyright © 2021 American Lawyer Media International, LLC. All Rights Reserved.