Menu

Sign In / Register

Law.com -

International

International Edition Home

Regions

Topics

Surveys & Rankings

Law Firms

Follow International Edition

Search

International Edition
POWERED BY LAW.COM

Sign In / Register

International Edition Home

Law.com

Publications

Law Topics

Surveys & Rankings

Law Firms

Follow International Edition

Copyright © 2020 ALM Media Properties, LLC. All Rights Reserved.
Home
Instant Insights / The Global Legal Profession in the Age of COVID-19
The coronavirus pandemic has forced the legal profession to make huge adjustments as it deals with the global health and economic crisis brought on by COVID-19. In this collection, Law.com International brings you stories about what global law firms, corporate law departments and others in the legal community are doing to adapt to a changing new world.
Analysis
Law Firms in Latin America Look for Options to Ease Financial Pain During COVID-19 Crisis
Employment laws make it difficult and expensive to cut pay, furlough or lay off legal talent in the region.
This premium content is reserved for
Law.com International Subscribers.
BENEFITS OF A SUBSCRIPTION INCLUDE:
Customized news by region including UK, Asia, Europe, Latin America, Middle East, Africa, and North America
Cutting-edge research such as UK Top 100, China 45, and Asia 50
Get the inside track on the biggest breaking stories that delve deep into the issues behind the headlines
Comprehensive coverage of the dynamic legal market from people moves to the major international jurisdictions
Global view into how legal tech, business of law, in-house and regulatory environments are intersecting worldwide
Already a subscriber? Sign In Now
Dig Deeper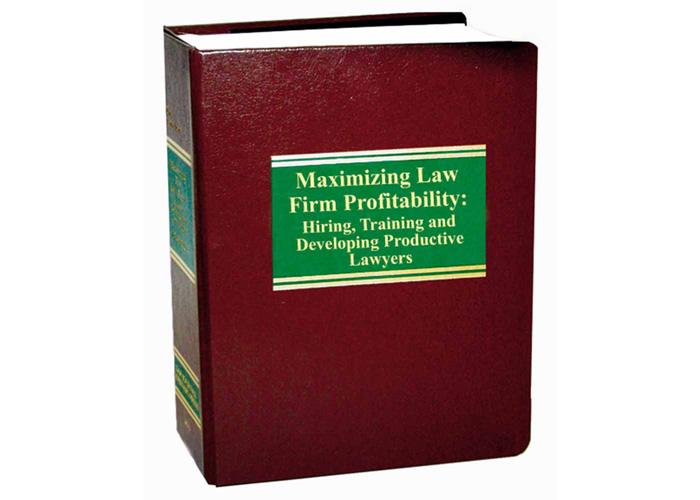 Maximizing Law Firm Profitability: Hiring, Training and Developing Productive Lawyers shows you how to manage your own practice and how to develop the potential of the pe...
Get More Information
More from ALM
Corporate Tax Lawyer, 2-6PQE, 12 Mth FTC, Elite Global Firm

London, London (Greater), United Kingdom

We are working with an Elite Global Law Firm in London who are looking to hire a 2-6 PQE Corporate Tax Lawyer for a 12 month fixed term cont...

Apply Now ›

US Real Estate Finance (J.D., 2012-2017), Washington, D.C.

Washington, North America, United States

Our client's Washington, D.C. office is seeking a Real Estate Finance Associate with experience representing lenders and managing real estat...

Apply Now ›

Employment Lawyer - 12 month FTC. London - 5+ PQE

City of London, London (Greater), United Kingdom

Our client is a top tier full-service law firm in the City who are ranked in the legal directories for a significant number of practice area...

Apply Now ›
From ThoughtRiver

Explore how automated contract review technology can not only improve efficiency, but also unlock contract analytics and improve deal velocity.

From Legility

Economic uncertainty is requiring general counsels to reimagine the future of their departments. This white paper explains the best way to keep your legal department nimble and on budget.

From Legility

Technology and innovative legal services providers have made it easier than ever for organisations to embrace remote legal work. Discover how to accept the change.
From Data to Decisions

Dynamically explore and compare data on law firms, companies, individual lawyers, and industry trends.

Exclusive Depth and Reach.

Legal Compass includes access to our exclusive industry reports, combining the unmatched expertise of our analyst team with ALM's deep bench of proprietary information to provide insights that can't be found anywhere else.

Big Pictures and Fine Details

Legal Compass delivers you the full scope of information, from the rankings of the Am Law 200 and NLJ 500 to intricate details and comparisons of firms' financials, staffing, clients, news and events.



WIPL.UK Awards 2021

March 10, 2021
Virtual

The WIPL.UK Awards honors the industry standouts and rising stars who are making a mark within the profession.

WIPL.UK 2021

March 10, 2021 - March 11, 2021
Virtual

Women, Influence & Power in Law UK (WIPL.UK) offers an opportunity for unprecedented exchange with senior female in-house lawyers.

The Asia Legal Awards 2021

May 06, 2021
Virtual

Where the region's top lawyers, law firms and in-house teams will gather to celebrate their most stellar achievements of the year.
Law.com

Sponsored by: NAM (National Arbitration and Mediation) |

Webcast Date : Wednesday, December 16, 2020 | Experts discuss how firms can transition to the cloud

Law.com

Sponsored By : NAM |

Webcast Date : Thursday, December 10, 2020 | "A coverage dispute" is a wide net that broadly captures an array of issues encountered in the context of first-party claims, third-party claims and inter-insurer disputes – each of which, in turn, has various subsets, depending on the parties, policies, facts and damages in question.

Law.com

Sponsored By: Appdetex |

Webcast Date: Thursday, December 3, 2020 @ 2pm ET | EARN 1.0 CLE for attending live | Mobile apps have become a major target for fraudulent transactions, which continues to increase.
Law.com International Newsletters & Briefings
Sign Up Today and Never Miss Another Story.
Sign up for an unlimited number of complementary newsletters, alerts, and International Briefings. Get the timely legal news and critical analysis you cannot afford to miss. Tailored just for you. In your inbox. Every day.
Copyright © 2020 American Lawyer Media International, LLC. All Rights Reserved.