Menu

Sign In / Register

Law.com -

International

International Edition Home

Regions

Topics

Surveys & Rankings

Law Firms

Follow International Edition

Search

International Edition
POWERED BY LAW.COM

Sign In / Register

International Edition Home

Law.com

Publications

Law Topics

Surveys & Rankings

Law Firms

Follow International Edition

Copyright © 2020 ALM Media Properties, LLC. All Rights Reserved.
Home
Instant Insights / The Global Legal Profession in the Age of COVID-19
The coronavirus pandemic has forced the legal profession to make huge adjustments as it deals with the global health and economic crisis brought on by COVID-19. In this collection, Law.com International brings you stories about what global law firms, corporate law departments and others in the legal community are doing to adapt to a changing new world.
Features
Recruiters Are 'Flouting Privacy Rules' to Place Candidates
The constant circulation of CVs in the UK market means that candidates have little control over where their personal data ends up, and there could be legal ramifications.
Job hunting is a stressful process, particularly in the London legal bubble where rumours about potential partner departures spread quickly.
To continue reading,
register for a free digital membership
Benefits of a membership include:
Unlimited access to Briefings that deliver a comprehensive review of the latest news and analysis on the dynamic global commercial legal market
Tailored alerts you create by following a topic or keyword search
Access to career development tips, plus trends and insights from law firms and our expert editors to help you build your skills and make more informed decisions as you progress in your career
Coverage of Legal Week's market-leading events and awards including The British Legal Awards, the Legal Week Innovation Awards and Legal Week Connect
Unlock premium content with a free 3-day trial
Already have an account? Sign In Now
Further Reading
Dig Deeper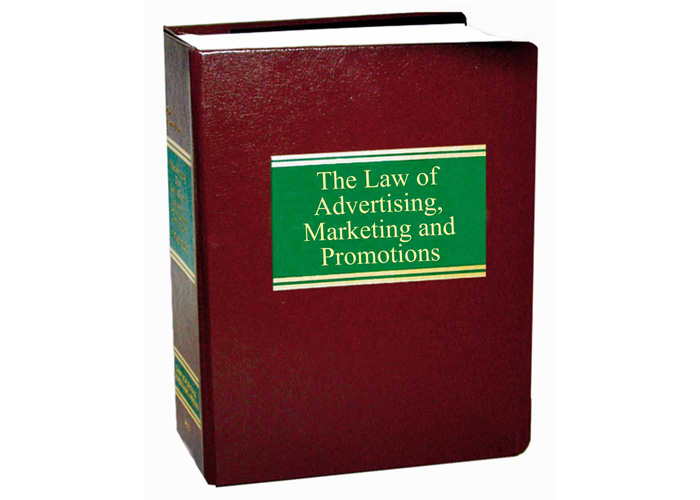 The Law of Advertising, Marketing and Promotions explains the complex and evolving legislative, regulatory, court-based, and self-regulatory rules governing advertisi...
Get More Information
Where are competitors expanding? What practices are growing or shrinking, and where? Get the latest reports on lateral moves, liftouts, promotions, and more by accessing ALM's Legal Compass. Don't have a subscription? Click to get a free trial.
Get More Information
More from ALM
Senior Associate Employment

Norwich, United Kingdom

Competitive Salary + Benefits Errington Legal are currently seeking an experienced and ambitious lawyer to join their client s highly-regard...

Apply Now ›

Senior Solicitor Employment

East of England

Full time or part time considered.Errington Legal are recruiting for a Senior Solicitor/Associate, to join a highly regarded and growing Emp...

Apply Now ›

Senior Associate/Partner Litigation

Cambridge

We are currently seeking a Senior Associate/Partner in Litigation, to join a thriving and highly regarded team based in Cambridge.The succes...

Apply Now ›
From Legility

Economic uncertainty is requiring general counsels to reimagine the future of their departments. This white paper explains the best way to keep your legal department nimble and on budget.

From Legility

Technology and innovative legal services providers have made it easier than ever for organisations to embrace remote legal work. Discover how to accept the change.

From ThoughtRiver

Discover how General Counsel (GCs) can achieve equal footing with the rest of the executive team when it comes to providing strategic value. Learn how deep contract insights enable more efficiency and speed up deal velocity.
From Data to Decisions

Dynamically explore and compare data on law firms, companies, individual lawyers, and industry trends.

Exclusive Depth and Reach.

Legal Compass includes access to our exclusive industry reports, combining the unmatched expertise of our analyst team with ALM's deep bench of proprietary information to provide insights that can't be found anywhere else.

Big Pictures and Fine Details

Legal Compass delivers you the full scope of information, from the rankings of the Am Law 200 and NLJ 500 to intricate details and comparisons of firms' financials, staffing, clients, news and events.



International Private Client Forum 2020

November 12, 2020 - November 14, 2020
Cernobbio, Lake Como

Join the leading private client lawyers from all over the world for three days of panel discussions, roundtables and workshops.

British Legal Awards 2020

November 19, 2020
Virtual

Celebrating achievement, excellence, and innovation in the legal profession in the UK.

Women, Influence & Power in Law UK (WIPL.UK) 2021

March 10, 2021 - March 11, 2021
Virtual

Women, Influence & Power in Law UK (WIPL.UK) offers an opportunity for unprecedented exchange with senior female in-house lawyers.
Law.com

Sponsored by: Exterro |

Webcast date: November 18 || In this webcast, understand how to create breach management and notification processes and employ risk transfer solutions to better protect your organization overall.

Law.com

Sponsored by: FTI Consulting |

This webcast (part 4 of a 4-part series) will share advice from local investigative experts and outline the processes and best practices for future cross-border matters.

Law.com

Sponsored by: Docusign |

join this webcast to learn how to package your program to get buy-in and budget.
Law.com International Newsletters & Briefings
Sign Up Today and Never Miss Another Story.
Sign up for an unlimited number of complementary newsletters, alerts, and International Briefings. Get the timely legal news and critical analysis you cannot afford to miss. Tailored just for you. In your inbox. Every day.
Copyright © 2020 American Lawyer Media International, LLC. All Rights Reserved.