Menu

Sign In / Register

Law.com -

International

International Edition Home

Regions

Topics

Surveys & Rankings

Law Firms

Follow International Edition

Search

International Edition
POWERED BY LAW.COM

Sign In / Register

International Edition Home

Law.com

Publications

Law Topics

Surveys & Rankings

Law Firms

Follow International Edition

Copyright © 2020 ALM Media Properties, LLC. All Rights Reserved.
Home
Instant Insights / The Global Legal Profession in the Age of COVID-19
The coronavirus pandemic has forced the legal profession to make huge adjustments as it deals with the global health and economic crisis brought on by COVID-19. In this collection, Law.com International brings you stories about what global law firms, corporate law departments and others in the legal community are doing to adapt to a changing new world.
Features
Recruiters Are 'Flouting Privacy Rules' to Place Candidates
The constant circulation of CVs in the UK market means that candidates have little control over where their personal data ends up, and there could be legal ramifications.
Job hunting is a stressful process, particularly in the London legal bubble where rumours about potential partner departures spread quickly.
To continue reading,
register for a free digital membership
Benefits of a membership include:
Unlimited access to Briefings that deliver a comprehensive review of the latest news and analysis on the dynamic global commercial legal market
Tailored alerts you create by following a topic or keyword search
Access to career development tips, plus trends and insights from law firms and our expert editors to help you build your skills and make more informed decisions as you progress in your career
Coverage of Legal Week's market-leading events and awards including The British Legal Awards, the Legal Week Innovation Awards and Legal Week Connect
Unlock premium content with a free 3-day trial
Already have an account? Sign In Now
Further Reading
Dig Deeper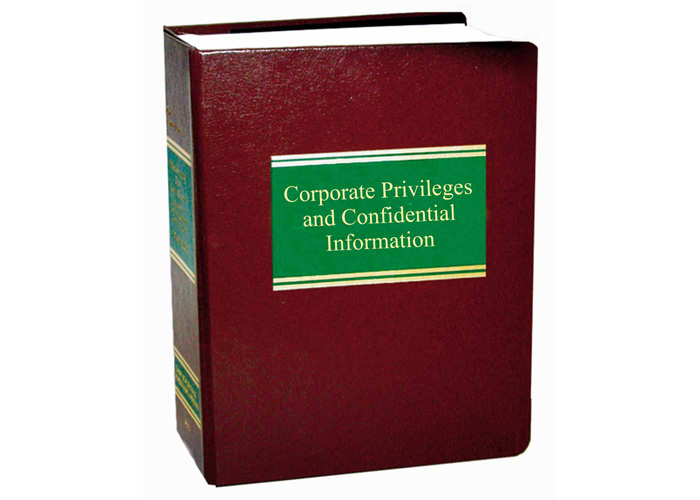 Corporate Privileges and Confidential Information is designed to assist inside and outside counsel in negotiating obstacles to maintaining corporate secrecy.
Get More Information
Where are competitors expanding? What practices are growing or shrinking, and where? Get the latest reports on lateral moves, liftouts, promotions, and more by accessing ALM's Legal Compass. Don't have a subscription? Click to get a free trial.
Get More Information
More from ALM
US Emerging Companies Associate, 2-5PQE - Boston, MA.

Boston, North America, United States

Our client's Boston office seeks attorneys with 2-5 years of emerging companies, M&A transactions, public companies and/or capital marke...

Apply Now ›

Real Estate Partner - Head of Team - London

City of London, London (Greater), United Kingdom

Our client law firm is a highly-rated medium-sized practice based in a great location in central London. Confidentially and strategically, t...

Apply Now ›

Lawyer (Australian / New Zealand Qualified)

London, London (Greater), Australia

Are you an Australian- or New Zealand-qualified lawyer? Looking to make move to London? Interested in in-house opportunities with a to...

Apply Now ›
From Everlaw

Discover leading trends and valuable insights redefining Ediscovery and the practice of law; all derived from core usage data of modern eDiscovery software.

From Lighthouse

Discover how a leading UK and international law firm accelerated their ediscovery workflow and created a more efficient and cost effective process.

From ThoughtRiver

The speed of contract reviewing can have huge influences on a business's bottom line. Discover how to reduce your contract review times, keep lawyers in a productive flow, and accelerate deal velocity.
From Data to Decisions

Dynamically explore and compare data on law firms, companies, individual lawyers, and industry trends.

Exclusive Depth and Reach.

Legal Compass includes access to our exclusive industry reports, combining the unmatched expertise of our analyst team with ALM's deep bench of proprietary information to provide insights that can't be found anywhere else.

Big Pictures and Fine Details

Legal Compass delivers you the full scope of information, from the rankings of the Am Law 200 and NLJ 500 to intricate details and comparisons of firms' financials, staffing, clients, news and events.



African Legal Awards 2020

September 04, 2020
Johannesburg

The African Legal Awards recognise exceptional achievement within Africa s legal community during a period of rapid change.

The Asia Legal Awards 2020

September 08, 2020
Hong Kong

Where the region's top lawyers, law firms and in-house teams will gather to celebrate their most stellar achievements of the year.

Banking Litigation & Regulation Forum 2020

September 17, 2020
London

Delivers the key insights and practical solutions to acutely address the complex minefield of UK banking litigation & regulation.
Law.com

Sponsored by: Control Risks |

Webcast Date: July 29, 2020 | Join this webcast for best practices and lessons learned for investigations.

Law.com

Sponsored By : FTI Consulting |

Webcast Date: Wednesday, July 22, 2020 | According to a recent Gallup study, 62% of U.S. employees worked from home this past April, reflecting a global migration to remote environments as the COVID-19 pandemic spread.

Law.com

Sponsored By: LexisNexis |

Webcast Date: Wednesday, July 22, 2020 | Privacy remains one of the top issues for in-house counsel and law firms, and those issues underscoring the need for data privacy have become even more pronounced with the onset of the global COVID-19 pandemic.
Law.com International Newsletters & Briefings
Sign Up Today and Never Miss Another Story.
Sign up for an unlimited number of complementary newsletters, alerts, and International Briefings. Get the timely legal news and critical analysis you cannot afford to miss. Tailored just for you. In your inbox. Every day.
Copyright © 2020 American Lawyer Media International, LLC. All Rights Reserved.