Menu

Sign In / Register

Law.com -

International

International Edition Home

Regions

Topics

Surveys & Rankings

Law Firms

Follow International Edition

Search

International Edition
POWERED BY LAW.COM

Sign In / Register

International Edition Home

Law.com

Publications

Law Topics

Surveys & Rankings

Law Firms

Follow International Edition

Copyright © 2020 ALM Media Properties, LLC. All Rights Reserved.
Commentary
Blaming Booze for Sexual Harassment Obscures the Chief Culprit: Male Power
Alcohol is at risk of becoming the fall guy for law's entrenched sexual harassment problem.
Hangovers. Late nights. Slow mornings. Dwindling performance. Exclusion. Deteriorating mental and physical health. The City's drinking culture has a lot to answer for.
This premium content is reserved for
Law.com International Subscribers.
BENEFITS OF A SUBSCRIPTION INCLUDE:
Customized news by region including UK, Asia, Europe, Latin America, Middle East, Africa, and North America
Cutting-edge research such as UK Top 100, China 45, and Asia 50
Get the inside track on the biggest breaking stories that delve deep into the issues behind the headlines
Comprehensive coverage of the dynamic legal market from people moves to the major international jurisdictions
Global view into how legal tech, business of law, in-house and regulatory environments are intersecting worldwide
Already a subscriber? Sign In Now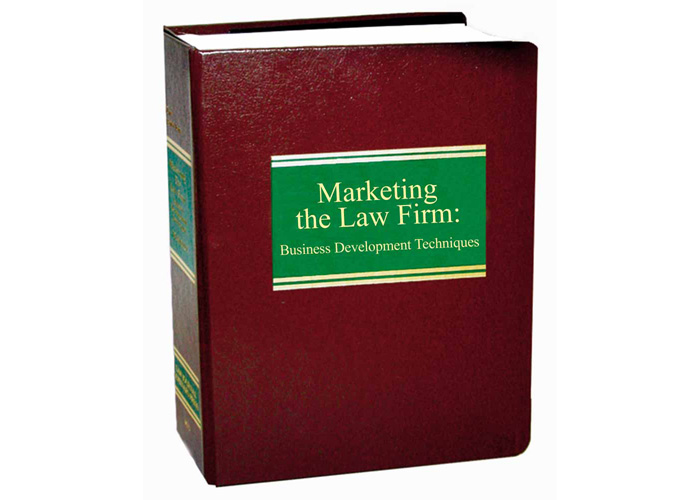 Sally Schmidt's book, Marketing the Law Firm: Business Development Techniques, is a bible, a must-read, and a springboard to law firm marketing for any new or season...
Get More Information
Is your firm Mansfield Certified? What about your competitors? How does your firm compare? Which Legal Departments are supporting the Mansfield Rule? Access Legal Compass to see gender breakdowns of partners, associates, and other key law firm personnel, including side-by-side comparisons.
Get More Information
Annual conference bringing together the leaders of independent law firms from around the world, from 40+ jurisdictions.
Get More Information
Women, Influence & Power in Law UK (WIPL.UK) offers an opportunity for unprecedented exchange with senior female in-house lawyers.
Get More Information
WIPL is the original global forum facilitating women-to-women exchange on leadership and legal issues.
Get More Information
More from ALM
Insurance Litigation Partners - London

City of London, London (Greater), United Kingdom

We have a strategic mandate to help strengthen the insurance disputes practice of an international law firm in London.Our client has seen a ...

Apply Now ›

Corporate Lawyer - 3 -5 PQE - Caribbean

Caribbean, North America, Cayman Islands

We are looking for a corporate lawyer to join one of our most prestigious clients based in a hugely attractive location. The success and rep...

Apply Now ›

Solicitor

Birmingham, West Midlands Region, United Kingdom

We are working in unusual circumstances and we appreciate that this is an unsettling time for all employees and employers, we have always be...

Apply Now ›
From ThoughtRiver

The speed of contract reviewing can have huge influences on a business's bottom line. Discover how to reduce your contract review times, keep lawyers in a productive flow, and accelerate deal velocity.

From Exterro

How has the GDPR been treating your organisation? This guide provides a DSAR workflow roadmap, a checklist for data inventories, and insight into how technology helps to solve your outstanding GDPR challenges, or how to create new efficiencies.

From Everlaw

Ediscovery solutions are critical investments. Enhance your vendor evaluations with this guide and probing questionnaire to help your team pinpoint a trusted partner, not just a flashy solution.
From Data to Decisions

Dynamically explore and compare data on law firms, companies, individual lawyers, and industry trends.

Exclusive Depth and Reach.

Legal Compass includes access to our exclusive industry reports, combining the unmatched expertise of our analyst team with ALM's deep bench of proprietary information to provide insights that can't be found anywhere else.

Big Pictures and Fine Details

Legal Compass delivers you the full scope of information, from the rankings of the Am Law 200 and NLJ 500 to intricate details and comparisons of firms' financials, staffing, clients, news and events.



Banking Litigation & Regulation Forum 2020

June 11, 2020
London

Delivers the key insights and practical solutions to acutely address the complex minefield of UK banking litigation & regulation.

Middle East Legal Awards 2020

June 11, 2020
Dubai, UAE

Law firms & in-house legal departments with a presence in the middle east celebrate outstanding achievement within the profession.

Global Independent Law Firms Forum 2020

July 06, 2020 - July 07, 2020
London

Annual conference bringing together the leaders of independent law firms from around the world, from 40+ jurisdictions.
Law.com

Brought to you by: ALM Media |

Webcast Date: April, 2 2020 | 2:00pm ET - Hear from ALM's experts in the legal, financial, employee benefits, insurance and commercial real estate industries explain how marketers are adapting to the new reality.

Law.com

Sponsored by: Diligent |

Webcast Date: Wednesday, April 15, 2020 | Growth and expansion is a natural progression and goal of many companies, in order to keep up with the competition and demand.

Law.com

Sponsored by: Zapproved |

Webcast Date: Tuesday, March 24, 2020 | Corporate Legal professionals are well aware of the need for robust, comprehensive Privacy Response Programs, but often the conversation remains too theoretical, only addressing "perfect world" scenarios.
Law.com International Newsletters & Briefings
Sign Up Today and Never Miss Another Story.
Sign up for an unlimited number of complementary newsletters, alerts, and International Briefings. Get the timely legal news and critical analysis you cannot afford to miss. Tailored just for you. In your inbox. Every day.
Copyright © 2020 American Lawyer Media International, LLC. All Rights Reserved.