Menu

Sign In / Register

Law.com -

International

International Edition Home

Regions

Topics

Surveys & Rankings

Law Firms

Follow International Edition

Search

International Edition
POWERED BY LAW.COM

Sign In / Register

International Edition Home

Law.com

Publications

Law Topics

Surveys & Rankings

Law Firms

Follow International Edition

Copyright © 2021 ALM Media Properties, LLC. All Rights Reserved.
News
Freshfields Partnership Votes On Plans to Form 'Conduct Committee' and Fine Badly Behaved Partners
The Magic Circle firm needs 75% partner approval to usher in a new 'conduct protocol', whereby individuals could face a 20% profit share cut for bad behaviour.
This premium content is reserved for
Law.com International Subscribers.
BENEFITS OF A SUBSCRIPTION INCLUDE:
Customized news by region including UK, Asia, Europe, Latin America, Middle East, Africa, and North America
Cutting-edge research such as UK Top 100, China 45, and Asia 50
Get the inside track on the biggest breaking stories that delve deep into the issues behind the headlines
Comprehensive coverage of the dynamic legal market from people moves to the major international jurisdictions
Global view into how legal tech, business of law, in-house and regulatory environments are intersecting worldwide
Already a subscriber? Sign In Now
Dig Deeper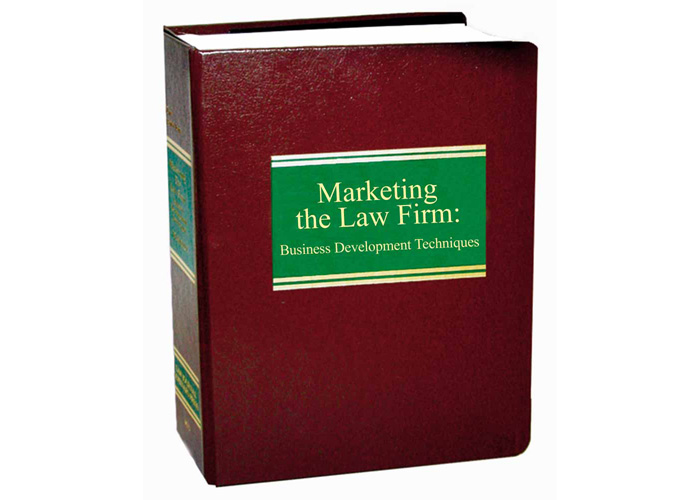 Marketing the Law Firm: Business Development Techniques examines how marketing can improve client satisfaction and increase the bottom line for both corporate and consume...
Get More Information
Where are established partners moving? What firms are increasing partner headcount and in which markets & practices? Track Partner moves by firm, region, and practice area with your Legal Compass subscription. Log in or get your free trial today.
Get More Information
More from ALM
CONTENT LICENSING/ IP /BROADCAST LAWYER, 6+ MONTH CONTRACT

London, London (Greater), United Kingdom

CONTENT LICENSING/IP/BROADCAST LAWYER8+ YEARS' PQE6 MONTH FTC+ We are looking for bright, tech/app savvy media lawyers who are available imm...

Apply Now ›

CONTENT ACQUISITION LAWYER, 4-6 MONTH FTC, 4 OR 5 DAYS

London, London (Greater), United Kingdom

SENIOR LEGAL COUNSELENTERTAINMENT CONTENT ACQUISITION4-6 MONTH FTC INITIALLYOur client, a leading global media and entertainment company, is...

Apply Now ›

Private Client Disputes Lawyer, 2-5 PQE - London

City of London, London (Greater), United Kingdom

We have direct instructions on this superb role with a key client firm and team. This opportunity is with a leading law firm, which has a cl...

Apply Now ›
From iManage

This checklist outlines 15 questions you can use to start determining if a document management system (DMS) has the functionality, people and processes required to support your corporate legal needs.

From Computershare

Learn how to successfully pivot corporate disruption into new operational efficiencies, prepare your business for growth, and emerge stronger, all while ensuring compliance.

From Everlaw

As remote work reshapes the legal sector, this white paper explores the growing importance of collaboration among legal teams and how this macro trend will shape the legal profession in the years to come.
From Data to Decisions

Dynamically explore and compare data on law firms, companies, individual lawyers, and industry trends.

Exclusive Depth and Reach.

Legal Compass includes access to our exclusive industry reports, combining the unmatched expertise of our analyst team with ALM's deep bench of proprietary information to provide insights that can't be found anywhere else.

Big Pictures and Fine Details

Legal Compass delivers you the full scope of information, from the rankings of the Am Law 200 and NLJ 500 to intricate details and comparisons of firms' financials, staffing, clients, news and events.



WIPL.UK Awards 2021

March 10, 2021
Virtual

The WIPL.UK Awards honors the industry standouts and rising stars who are making a mark within the profession.

WIPL.UK 2021

March 10, 2021 - March 11, 2021
Virtual

Women, Influence & Power in Law UK (WIPL.UK) offers an opportunity for unprecedented exchange with senior female in-house lawyers.

The Asia Legal Awards 2021

May 06, 2021
Virtual

Where the region's top lawyers, law firms and in-house teams will gather to celebrate their most stellar achievements of the year.
Law.com

Find out how B2B marketers in the legal, financial, insurance, and commercial real estate markets are using ABM to successfully drive leads and get business from key accounts.

Law.com

Sponsored by: DocuSign |

In response to the ongoing pandemic, many federal agencies and state legislatures have revised their rules to allow for broader utilization of online solutions to remotely conduct business.

Law.com

Sponsored by: Accusoft |

Webcast Date: Tuesday, January 26, 2021 | Expert panelists will weigh the typical pros and cons that come with buying or building solutions.
Law.com International Newsletters & Briefings
Sign Up Today and Never Miss Another Story.
Sign up for an unlimited number of complementary newsletters, alerts, and International Briefings. Get the timely legal news and critical analysis you cannot afford to miss. Tailored just for you. In your inbox. Every day.
Copyright © 2021 American Lawyer Media International, LLC. All Rights Reserved.