A weekly, curated selection of our international content from around the globe, across the business of law, in-house, regulatory, technology and more, with expert insights from our senior editors.
Recommended Stories
The firm has also bolstered its Spanish arbitration practice.
In his order, U.S. District Judge Richard Berman said he considered the need to monitor the developing COVID-19 pandemic and its impact on federal court functions, fairness to both sides and the "avoidance of unnecessary delay."
The investigation stems around advice given to Maple Bank's collapsed German arm over so called 'cum-ex' transactions.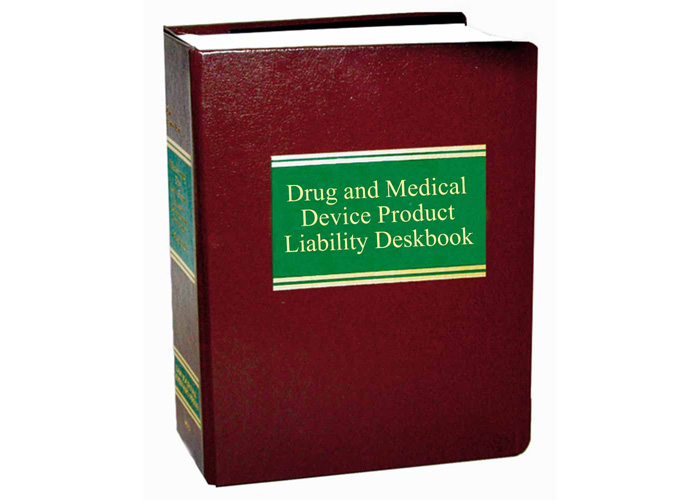 This timely guide covers all aspects of litigation involving drugs, medical devices, vaccines and other FDA-regulated prescription products.
Get More Information
Delivers the key insights and practical solutions to acutely address the complex minefield of UK banking litigation & regulation.
Get More Information
For senior dispute resolution professionals to network and engage through open debate, panels, expert speakers & breakout sessions
Get More Information
ACE Leadership Forum & Expo is the annual conference for Senior Claims Executives in Insurance organizations.
Get More Information
More from ALM
Corporate Partner - US Firm - Singapore

Singapore, Asia, Singapore

The Singapore office of this highly regarded US law firm seeks an experienced and well-connected corporate lawyer.Our client is looking for ...

Apply Now ›

Senior Dispute Resolution Lawyer, International Firm, Dubai

Dubai, Middle East, United Arab Emirates

A rare opportunity has arisen for a senior disputes lawyer to join the team of this leading international law firm in Dubai. At a time when ...

Apply Now ›

White Collar Crime/Investigations - Partner - China (SH/BJ)

Shanghai, Asia, China

We are working with a market leading international law firm who are actively seeking to hire a white-collar crime/investigations Partner. Th...

Apply Now ›
From Everlaw

Discover leading trends and valuable insights redefining Ediscovery and the practice of law; all derived from core usage data of modern eDiscovery software.

From Lighthouse

Discover how a leading UK and international law firm accelerated their ediscovery workflow and created a more efficient and cost effective process.

From ThoughtRiver

The speed of contract reviewing can have huge influences on a business's bottom line. Discover how to reduce your contract review times, keep lawyers in a productive flow, and accelerate deal velocity.
From Data to Decisions

Dynamically explore and compare data on law firms, companies, individual lawyers, and industry trends.

Exclusive Depth and Reach.

Legal Compass includes access to our exclusive industry reports, combining the unmatched expertise of our analyst team with ALM's deep bench of proprietary information to provide insights that can't be found anywhere else.

Big Pictures and Fine Details

Legal Compass delivers you the full scope of information, from the rankings of the Am Law 200 and NLJ 500 to intricate details and comparisons of firms' financials, staffing, clients, news and events.



Global Independent Law Firms Forum 2020

July 06, 2020 - July 07, 2020
London

Annual conference bringing together the leaders of independent law firms from around the world, from 40+ jurisdictions.

African Legal Awards 2020

September 04, 2020
Johannesburg

The African Legal Awards recognise exceptional achievement within Africa s legal community during a period of rapid change.

The Asia Legal Awards 2020

September 08, 2020
Hong Kong

Where the region's top lawyers, law firms and in-house teams will gather to celebrate their most stellar achievements of the year.
Law.com

Sponsored by: Control Risks |

Webcast Date: July 29, 2020 | Join this webcast for best practices and lessons learned for investigations.

Law.com

Sponsored By : FTI Consulting |

Webcast Date: Wednesday, July 22, 2020 | According to a recent Gallup study, 62% of U.S. employees worked from home this past April, reflecting a global migration to remote environments as the COVID-19 pandemic spread.

Law.com

Sponsored By: LexisNexis |

Webcast Date: Wednesday, July 22, 2020 | Privacy remains one of the top issues for in-house counsel and law firms, and those issues underscoring the need for data privacy have become even more pronounced with the onset of the global COVID-19 pandemic.
Law.com International Newsletters & Briefings
Sign Up Today and Never Miss Another Story.
Sign up for an unlimited number of complementary newsletters, alerts, and International Briefings. Get the timely legal news and critical analysis you cannot afford to miss. Tailored just for you. In your inbox. Every day.
Copyright © 2020 American Lawyer Media International, LLC. All Rights Reserved.