Menu

Sign In / Register

Law.com

Topics

Insights & Analysis

Surveys & Rankings

Law Firms

Communities

Search

Law.com


Sign In / Register

Publications

Law Topics

Insights & Analysis

Surveys & Rankings

Law Firms

Communities

Legal Newswire

Practice Tools

Copyright © 2020 ALM Media Properties, LLC. All Rights Reserved.
Home
Instant Insights / SCOTUS Delivers (Mostly) Banner Term for Business
The U.S. Supreme Court term ended with a bang June 27, when Justice Anthony Kennedy revealed that he would retire from the bench after three decades. But even without that bombshell announcement, the term was a barn burner, with decisions ranging from the travel ban to abortion rights to voter laws. In this Instant Insights, we're looking at the decisions that most closely affect businesses—those that will impact many of you and your clients.
News
Justices, Overturning Precedent, Restrict Labor Union Power to Collect Fees
Justice Samuel Alito Jr. wrote that the majority recognized that the loss of payments from nonmembers may cause unions to experience "unpleasant transition costs in the short term." However, he added, "We must weigh these disadvantages against the considerable windfall that unions have received under Abood for the past 41 years."
A sharply divided U.S. Supreme Court on Wednesday leveled a blow to public-sector unions by striking down fair-share fees charged to nonunion members for their costs of collective bargaining.
This content has been archived. It is available exclusively through our partner LexisNexis®.
To view this content, please continue to Lexis Advance®.
Not a Lexis Advance® Subscriber? Subscribe Now
LexisNexis® is now the exclusive third party online distributor of the broad collection of current and archived versions of ALM's legal news publications. LexisNexis® customers will be able to access and use ALM's content by subscribing to the LexisNexis® services via Lexis Advance®. This includes content from the National Law Journal®, The American Lawyer®, Law Technology News®, The New York Law Journal® and Corporate Counsel®, as well as ALM's other newspapers, directories, legal treatises, published and unpublished court opinions, and other sources of legal information.
ALM's content plays a significant role in your work and research, and now through this alliance LexisNexis® will bring you access to an even more comprehensive collection of legal content.
For questions call 1-877-256-2472 or contact us at [email protected]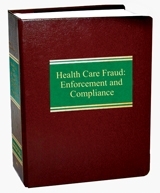 Health Care Benefits Law explains how current laws affect the design and day-to-day administration of health care plans. It also helps you identify and deal with hid...
Get More Information
More from ALM
From Thought River

Explore how automated contract review technology can not only improve efficiency, but also unlock contract analytics and improve deal velocity.

From Diligent

Download this white paper and learn how to choose the right technology for your board and executive teams, what to look for and how to identify the right partner.

From Diligent

Learn how the right software can improve your board's performance, and essential questions to find the best solution.
Premium Subscription

With this subscription you will receive unlimited access to high quality, online, on-demand premium content from well-respected faculty in the legal industry. This is perfect for attorneys licensed in multiple jurisdictions or for attorneys that have fulfilled their CLE requirement but need to access resourceful information for their practice areas.

Team Accounts

Our Team Account subscription service is for legal teams of four or more attorneys. Each attorney is granted unlimited access to high quality, on-demand premium content from well-respected faculty in the legal industry along with administrative access to easily manage CLE for the entire team.

Bundle Subscriptions

Gain access to some of the most knowledgeable and experienced attorneys with our 2 bundle options! Our Compliance bundles are curated by CLE Counselors and include current legal topics and challenges within the industry. Our second option allows you to build your bundle and strategically select the content that pertains to your needs. Both options are priced the same.
From Data to Decisions

Dynamically explore and compare data on law firms, companies, individual lawyers, and industry trends.

Exclusive Depth and Reach.

Legal Compass includes access to our exclusive industry reports, combining the unmatched expertise of our analyst team with ALM's deep bench of proprietary information to provide insights that can't be found anywhere else.

Big Pictures and Fine Details

Legal Compass delivers you the full scope of information, from the rankings of the Am Law 200 and NLJ 500 to intricate details and comparisons of firms' financials, staffing, clients, news and events.



CAiP Virtual Forums 2020

November 04, 2020 - December 16, 2020
Virtual

Top pension plan and market leaders discuss alternative investment strategies being researched and evaluated for the year ahead.

The American Lawyer Industry Awards 2020

January 14, 2021
Virtual

Honoring outstanding legal achievements focused at the national level, largely around Big Law and in-house departments.

GlobeSt. APARTMENTS SPRING 2021

March 04, 2021
Virtual

Join 1000+ of the industry's top owners, investors, developers, brokers & financiers at THE MULTIFAMILY EVENT OF THE YEAR!
Law.com

Sponsored by: NAM (National Arbitration and Mediation) |

Webcast Date : Wednesday, December 16, 2020 | Experts discuss how firms can transition to the cloud

Law.com

Sponsored By : NAM |

Webcast Date : Thursday, December 10, 2020 | "A coverage dispute" is a wide net that broadly captures an array of issues encountered in the context of first-party claims, third-party claims and inter-insurer disputes – each of which, in turn, has various subsets, depending on the parties, policies, facts and damages in question.

Law.com

Sponsored By: Appdetex |

Webcast Date: Thursday, December 3, 2020 @ 2pm ET | EARN 1.0 CLE for attending live | Mobile apps have become a major target for fraudulent transactions, which continues to increase.
Commercial Litigation Associate

Orlando, Florida, United States

One of Orlando's leading full-service law firms is seeking a commercial litigation associate with 2-5 years of sophisticated experience. The...

Apply Now ›

Associate In-House Counsel

Sarasota, Florida, United States

A prominent global company headquartered in the Tampa Bay area is seeking an associate counsel for its Legal/Compliance group, with a focus ...

Apply Now ›

US Tax Attorney, Washington, D.C.

Washington D.C., District of Columbia, United States

US Tax Attorney (J.D., 2015-2017), Washington, D.C. Our client s Washington, D.C. office is seeking a mid-level tax associate. The associa...

Apply Now ›
LAWYERS OF DISTINCTION

11/27/2020
TAL Web

Congratulations to the Newest 2020 Lawyers of Distinction

View Announcement ›

FISHER POTTER HODAS

11/24/2020
DBR Web

Fisher Potter Hodas is pleased to announce that Brendon Carrington has been promoted to Partner.

View Announcement ›

RAYNES LAWN HEHMEYER

11/16/2020
TLI Web

In memoriam of Amber Racine

View Announcement ›
ALM Legal Publication Newsletters
Sign Up Today and Never Miss Another Story.
As part of your digital membership, you can sign up for an unlimited number of a wide range of complimentary newsletters. Visit your My Account page to make your selections. Get the timely legal news and critical analysis you cannot afford to miss. Tailored just for you. In your inbox. Every day.
Copyright © 2020 ALM Media Properties, LLC. All Rights Reserved.